Several years ago a group came together wanting to help a Fort Worth school serving underprivileged children.  Led by two of the groups' avid golfers, they decided to organize a fundraising golf tournament.  The profits from the event would be used to buy bicycles for all the students who attained perfect attendance.  The group successfully raised $10,000, which enabled them to award more than 60 new bicycles to qualifying students.
If one tournament could benefit so many; the possibilities of more frequent golf events were endless.  As such, Fairway to Heaven was born.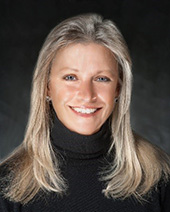 E. Kim Dignum
Chair
E. Kim Dignum is a CERTIFIED FINANCIAL PLANNER™ and owner of Dignum Financial Partners. She has been providing comprehensive financial planning and investment management services to Tarrant County since 1986. She holds a Bachelors of Arts Degree from Texas Tech University, graduating Summa Cum Laude. She holds numerous honors including "Outstanding Women in the Workplace" by the City of Fort Worth and "Woman of Distinction" by Altrusa International, Inc. Her outstanding reputation and commitment to the community is evidenced by the many boards and organizations in which she has participated including the Child Study Center, Women's Policy Forum, the Airport Advisory Board and many others. She is married with three adult children and three grandchildren. She is an avid golfer, a world traveler and a private pilot.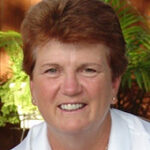 Nancy Bunton
Nancy Bunton has been the Director of Golf for the City of Fort Worth since 2005. She is a graduate of Marshall University where she and one other female were the first recipients of an athletic scholarship. She has been a PGA Member since 1986 as well as a member of the Quarter Century Club. Her passions include golf, puppies, Texas Rangers baseball and spending time with family and friends. She has championed a "Links and Drinks" golf group comprised of people who travel the world to play golf.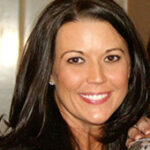 Lori Buschel
Lori Buschel has held various roles at Southwest Airlines over the past 16 years. Lori has a passion for children's charities and has served on the boards for Ronald McDonald House, Carson Leslie Foundation, and SWA Catastrophic Fund. She's supported Children's Cancer Fund as both a volunteer and board member since 2009, last year raising over one million dollars to be used towards children's cancer research. She lives in a restored historic home in Grapevine, with her husband Barry, and their two "fur babies," Frank and Stitch.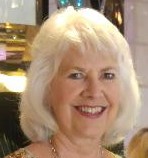 Sue Catterton
Sue Catterton is retired from Bell Helicopter as a Project Manager in the Information Technology division. Sue is President of Catterton Properties managing their rental properties accumulated over the last 25 years with her husband David. She is treasurer of the Monticello Park Condo Association and has held numerous positions in the American Association of University Women and Women's Policy Forum. She loves to travel, read and spend time in their home in Ruidoso, New Mexico.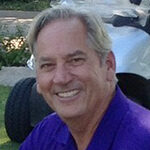 Michael Dignum
Michael Dignum is a retired custom home builder. He owned and operated Dignum Roofing and Dignum Construction for over 30 years. He now spends his time providing "hands on" work volunteering for many non-profit organizations such as the Girl Scouts, Meals on Wheels and Fairway To Heaven.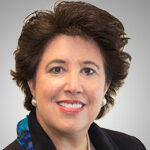 Nina Knight
Nina Knight has been the President of Imagetek Office Systems since 2008. She has built a distinguished career creating vision as well as leading technology companies for over 30 years. She is passionate about the local community and has been involved with many organizations including SafeHaven of Tarrant County, Big Brothers & Big Sisters, Boys & Girls Clubs, Women's Center and many others.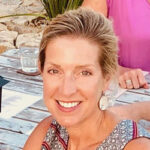 Kim Mason
Kim started her career in the cosmetic industry in 1989 spending 30 combined years with both Clinique and Aveda and ending her career at Clinique as Senior VP/National Sales Manager of North America. Kim and her husband previously owned 8 Orange Theory Fitness Studios in DFW and remain Area Representatives for Orange Theory Fitness.
Kim loves exercising and running. She has run 6 half marathons and is training for the Marine Corps full marathon. She has served on the Regional Boards for both Make a Wish Foundation and Back on My Feet in DFW and currently serves on the board of the Johnson County Children's Advocacy Center.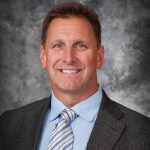 Thomas R. O'Brien
Tom O'Brien grew up in Seattle, Washington and attended Stanford University where he captained the swim team and graduated with a Bachelors of Science Degree in Mechanical Engineering. He received a Master of Business Administration from the University of Washington. Mr. O'Brien enjoys a successful aerospace career where he has worked for Boeing, Honeywell, and Moog Inc. He moved to Texas in 2001 where he has specialized in strategy and business growth. Tom and his wife Linda live in Fort Worth and have four adult children. Tom enjoys golfing, biking, traveling, and time spent with family and friends.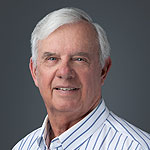 John Schafer
John Schafer retired from Bell Helicopter where he managed the completion and delivery process for aircraft sold in the commercial market. He holds a BSBA in Economics from the University of Southwestern Louisiana and a MBA from TCU and is an Air Force veteran. He has been a Big Brother, a Crisis Intervention phone worker, Vice Chair of the Ft Worth Chapter of SCORE and has worked with several other non profit organizations.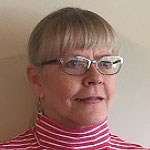 Susan Wilcox
Susan Wilcox is retired from the YMCA of Metropolitan Fort Worth as the Vice President of Finance. Her prior experience includes seven years at the University of California, San Diego Medical School. She holds a BA from the University of Wisconsin, Madison and an MBA from the University of San Diego. She serves as treasurer of both the Partners for Refugee Empowerment and the Women's Policy Forum. Her other volunteer efforts include LeaderKids and the Alzheimer's Association.
Fairway to Heaven is a 501(c)3 organization created to hold golf events benefiting other non-profit organizations in Tarrant County, Texas.
CONTACT US
(817) 989-1300
4816 Bryant Irvin Court
Fort Worth, TX 76107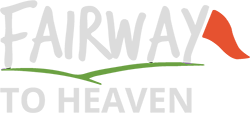 Fairway to Heaven is a 501(c)3 organization created to hold golf events benefiting other non-profit organizations in Tarrant County, Texas.
CONTACT US
(817) 989-1300
4816 Bryant Irvin Court
Fort Worth, TX 76107